Historiana
Sheaffers reservoarpennfabrik, Ft. Madison, Iowa.
Fotografier av Theodor Horydczak, ca 1890- 1971
Väldigt lite är känt om Horydczak. Det emsta tyder dock på att han föddes i de östra delarna av europa, och att han började fotografera under eller efter 1:a världskriget - möjligen som del av sin aremtjänsgöring i signalstyrkorna. Hans tid i Washington spänner över perioden mellan tidigt 1920-tal till pensioneringen 1959. Horydczaks studiologg börjar med en datering från 1921 för ett fotografi på körsbärsblomster. Under denna period dokumenterade Horydczak arkitektur och samhällsliv i och kring Washingtons stadskärna. Kongressbibliotekets samling av Theodor Horydczak fotografier (ungefär 14,350 fotografier som finns tillgängliga i digital form på nätet) innehåller också interiörer från kommersiella och myndighetsbygnader samt vyer från privata hem blandat med statsvyer och byggnadsexteriörer. När och varför fotoserien från Sheaffers reservoarpennfabrik i Ft. Madison, Iowa togs är inte klart men ger en intressant inblick i industriell penntillverkning under reservoarpennans storhetstid.
Fotografierna är en del av kongressbilbiotekets samling av Theodor Horydczak fotografier. För mer detaljer om samling och se slutet på sidan. Bilderna visas i reducerad upplösning för att minska nedladdningstiden och de engelska originaltitlarna anges under bilderna.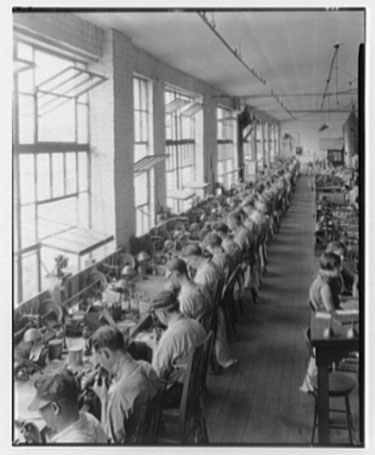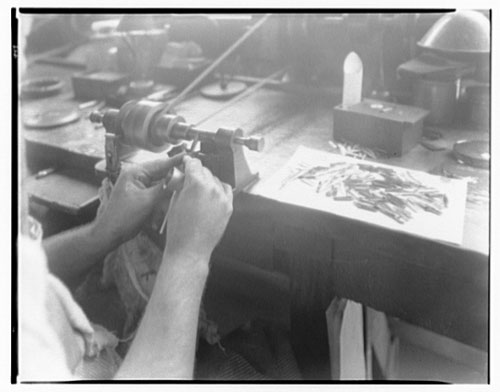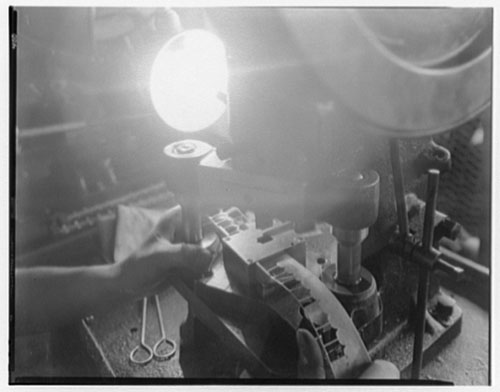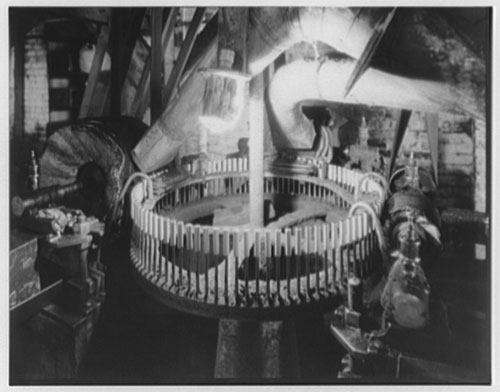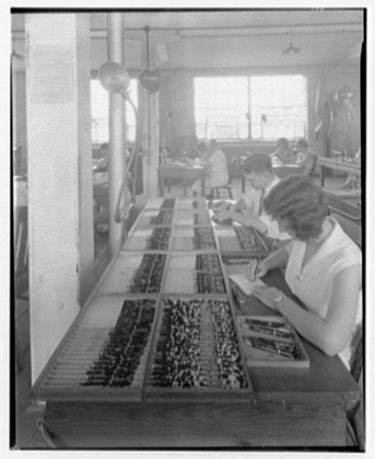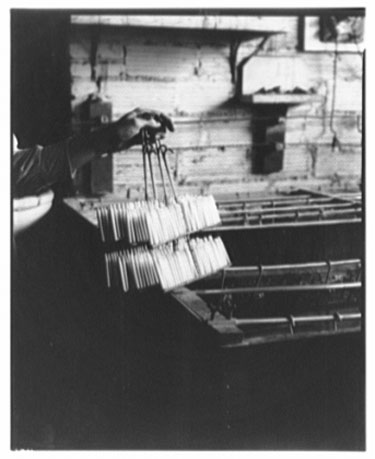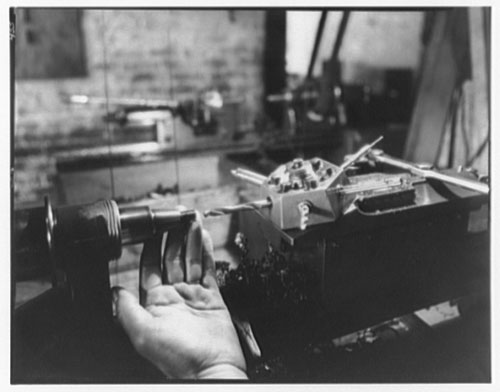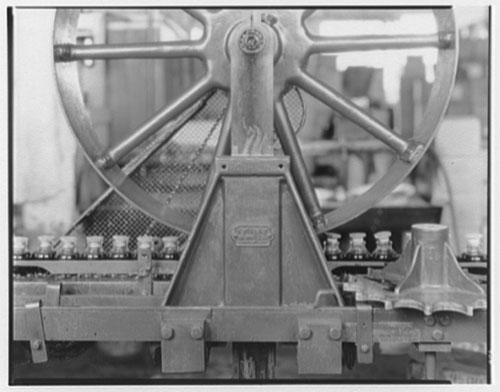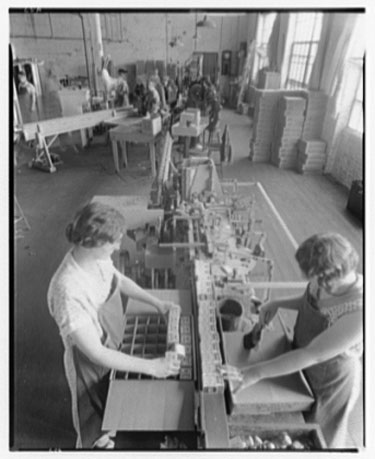 Library of Congress, Prints & Photographs Division, Theodor Horydczak Collection, [LC-H814-0449 to LC-H814-0457].